Southern Sounds is proud to provide the Gulf Coast with the best DJ's and MC's in town. You will receive the experience, reliability, and professionalism from the Southern Sounds management team combined with the talent of our DJ's.






DJ James Halligan
Avid entertainer, James Halligan (DJ Sare), has been a professional in the entertainment industry for over 20 years. James fell in love with music as a teen and began working as a DJ at his local skating rink, then further progressed to being a part of the exciting club nightlife of Downtown Mobile. More recently, James has been a DJ and MC at countless weddings, corporate functions, proms, parties and Mardi Gras balls. He thoroughly enjoys engaging and interacting with crowds at events and believes that positive interaction creates positive feedback and great entertainment.
James continues to learn even more ways to communicate and connect flawlessly with individual and crowds.



DJ WeekN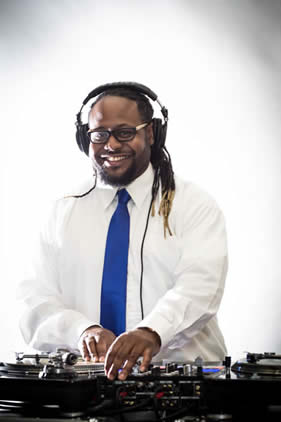 Branden Bryant, better known by his stage name, DJ WeekN, or simply WeekN is an Alabama native DJ and producer. DJ WeekN began his career in 2007, playing venues and events ranging from New Mexico, Texas and Alabama. In 2016, DJ WeekN competed in Bridging The Music Presents: Texas Solo Artist Awards and placed to compete in a final roundagainst bands across Texas. WeekN began performin in the area in 2017 at the Hangout in Gulf Shores, AL and continues to grow on the Gulf Coast, earning the name, "The Hardest Working DJ on the Gulf Coast". There isn't a crowd too big or too small for DJ WeekN.
DJ Buddy Brock
Buddy Brock has worked in music event production for 25 years. Through his work, he has gained much experience in making an event run smoothly and has worked with many different performers. One day it might be a country star and the next maybe some Chinese acrobats. Above all, he believes in being prepared and doing his homework for your event. That is one of the things that led Buddy to Southern Sounds. "When I met Jason and Torrie, I immediately saw the passion they had for their work and helping their clients be prepared before the big day." He has worked on the gulf coast and in the southeast region with such events as Mardi Gras balls, conferences, concerts, and weddings. Buddy credits Southern Sounds for their help in honing his DJ skills. "They are more than a company that provides services. Jason and the dj's get together and share information on the latest techniques and information. I've learned and continue to learn a wealth of information just being around the other dj's and their experience." Above all, Buddy wants your event to be fun and exciting for everyone and every age of your guests.

DJ Phunktion (Phil Duke)

Phil Duke has been disc jockeying for more than 15 years and more than anything, he loves a crowd that is really ready to dance. He has entertained many different types of individuals all along the Gulf Coast and also in Birmingham. Although Electronic Dance Music is the foundation of Phil's career, he quickly and seamlessly added wedding experience and entertaining to his resume. Between 2003 and 2006, Phil hosted Electronic Dance Music events in downtown Mobile. While Phil knows the perfect music to play for your crowd, he is more influenced by Hip Hop and Electronic Dance Music, which includes Drum and Bass, Dubstep, and Trap genres.
Phil grew up a country boy and loves the state of Alabama and the Gulf Coast. In his spare time when he's not entertaining, his hobbies include skateboarding, going to the beach, and playing with his dogs.

DJ Caz (Matt Cazalas)


Matt Cazalas has worked as a disc jockey, musician, lighting technician, and audio engineer for countless events such as weddings, high school/college events, festivals, and Mardi Gras balls. He has been in several different performing groups, playing a variety of music around the country. He is currently a Music major at Faulkner State and is involved with several ensembles there; he will be furthering his studies in music production and composition. Matt incorporates his stage and musical knowledge into his DJ work to ensure that the event carries out smoothly. "Southern Sounds has taught me much of what I know about lighting and disc jockeying."
In his free time, Matt works in his studio recording and producing music, which shows influences from a number of genres. He is also the leader of music for the Bilingual Mass at Christ the King Catholic Church, which involves him arranging the music for the Mass.



Southern Sounds, LLC 251.219.4665